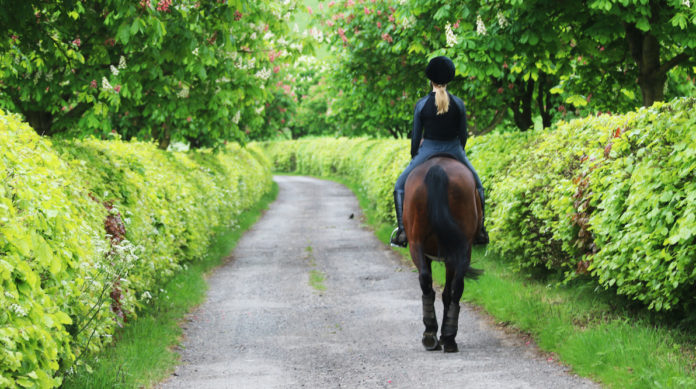 Fears have been expressed that Covid-19 will push environmental concerns down the agenda. The truth would appear to be quite the opposite in the equestrian industry.
It seems like a lifetime ago… but at BETA International in January, a big talking point was the environment.
The trade show was awash with sustainable products in recyclable packaging. And retailers were buying to satisfy their customers' increasingly green demands.
Post pandemic, has all this effort and interest gone to waste?
Or has a sudden decrease in travel and consumerism highlighted the inherent benefits of cleaner air and reduced waste?
There's already talk of using the lull created by global lockdowns to show what can be achieved. 'Build back better' is fast becoming the mantra - and not only from the hard-line climate change lobby.
Danielle Reynolds, whose DVR Equestrian Sport collection makes rider clothing in Europe in recycled fabrics, believes this could be a watershed moment for the environment.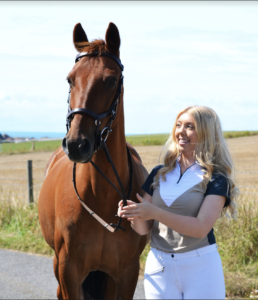 "Although full attention and resources must be redirected to Covid-19 at this time, the incredible side-effect of stillness is more than environmentalists could ever have wished for," she says.
"Whatever policies governments may have been working on, never would we have seen changes as dramatic as the closing of major airports, the drop in transport emissions, the fall in energy usage as manufacturing, shops, restaurants and businesses are closed."
Millions of people working from home has made a difference in other ways too.
"Just look at the drop in purchasing of food in throw-away packaging, takeaway work lunches, snacks and coffees," adds Danielle.
"From an environmental perspective, there's an overwhelming sense of relief that Mother Nature is getting a break.
"The worry is whether Covid-19's negative impact on the economy will push the environmental crisis further down the pile when everything starts up again. Countries will be desperate to work hard to rebuild their economies."
Danielle admits that we're in unknown territory, but remains optimistic.
"My hope is that as individuals, this time in lockdown has awakened many of us to the intensity our lifestyles had gotten to, and to the beauty of a slower life and an appreciation of what we can live without and what is really important."
KEEPING THE ENVIRONMENT UP THE AGENDA…
Why the three Rs are important
Stoneleigh Park, the venue for BETA International 2021 (24 – 26 January), is looking at life post Covid-19 with reducing, reusing and recycling – the three Rs - top of its list.
Rob Patterson, head of operations at the 250-acre Warwickshire exhibition centre, says mindsets are changing.
"More [show] organisers are now asking for a venue's credentials regarding sustainability and putting the onus on the venue to deliver."
Initiatives already in place at Stoneleigh include sorting waste to separate recyclable elements, sourcing electricity from a supplier that uses renewable energy and replacing failed lights with energy-efficient LEDs with motion sensors.
"We post our used printer cartridges back to the supplier who recycles them, with 89% turned into renewable energy," adds Rob.
"In our toilets and bathrooms, we use wall-mounted dispensers with eco-friendly products. We are also moving away from paper towels to more efficient electrical hand dryers."
The hotel on site at Stoneleigh Park already has three charging points for electric vehicles. And on the catering side, plastic straws have replaced paper versions, sugar sachets have been swapped for cubes and plastic cutlery has been replaced with wood. 
Once shows are up and running again, Stoneleigh's business development manager Ross Stewart says he's keen to forge a joint approach with organisers.
His aim is "to make all conferences and exhibitions as clean, green and sustainable as possible."
Coming together for the planet
Swedish clothing brand Stierna Equestrian Sportswear has joined fashion giant H&M Group, DIY chain B&Q and Danish retailer Coop to campaign for stricter regulation of the use of PFAS chemicals.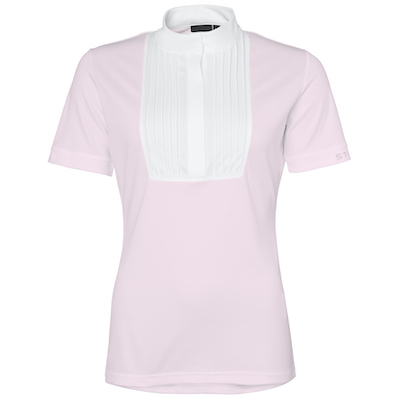 PFASs are known colloquially as 'forever chemicals' as they reputedly do not break down. The initiative to regulate their use is fronted by NGO ChemSec, a not-for-profit lobbying group.
Stierna's waterproof riding clothes have been free from PFAS since the label's launch in 2015.
"Sustainable development is [a concept which] meets today's needs without compromising the ability of future generations to meet their needs," says Helena Strömbäck, founder of Stierna.
The brand has just launched its Anna Top SS competition shirt in polyester made from recycled plastic bottles.
Time for a 'staycation'
Rural tourism businesses are urging people who have had to cancel their holidays to consider UK breaks in future.
Once social distancing and travel restrictions have been eased, says the Country Land and Business Association (CLA), choosing a 'staycation' is not only greener but a great way to support the UK economy.