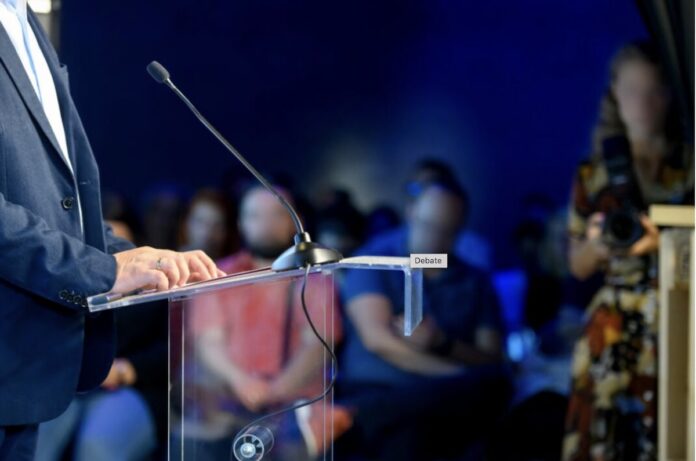 And equestrian heroines set to judge event's best stands.
Industry insiders are to debate the state of the equestrian trade watched by a live audience at BETA International 2023.
A panel of retailers and suppliers is lined up for the show's Talking Business forum when BETA International returns to the NAEC Stoneleigh on 10/11 September.
Appearing on the BETA International Seminar Theatre stage will be Marcus Cridland of Shires Equestrian Products, Doug Walker from WeatherBeeta, Victoria Highfield of Online for Equine, Nikki Newcombe from Bliss of London and Ben Tuff of Redpost Equestrian.
Talking Business is hosted by Sarfraz Mian of the show's main sponsor, Neue Schule.
All BETA International visitors and exhibitors are invited to watch the debate – and ask questions – from 4pm on Sunday, 10 September.
The BETA International Seminar Theatre, also the setting for a series of presentations including AMTRA accredited CPD sessions, is within the show's exhibition hall.
Best stand award judges named
Two equestrian heroines are to judge the show's Best Stand Awards.
Open to all BETA International exhibitors, there are prizes for the best large and best small stands.
The judges will be horse racing and equality ambassador Ashleigh Wicheard and Wendy Suddes who has shown tireless devotion to equine welfare.
Ashleigh has worked in supporting young people with behavioural issues and is qualified in equine facilitated learning.
But it was her prowess on the Goodwood racecourse that shot her to fame last year when she won the Markel Magnolia Cup – the charity race contested by 12 women from different backgrounds. Ashleigh continues to ride out for Neil Mulholland Racing.
She's a mentor and member of the WiR (Women in Racing) committee and runs the MissBlackEquestrian Instagram account. She recently became an Ambassador for Tommy Hilfiger Equestrian.
The second judge of the BETA International Best Stand Awards is Wendy Suddes, founding trustee of Here4Horses.
Co Durham based Here4horses is the chosen charity for BETA International 2023.
The organisation will have a stand and give a presentation at the show to explain how its volunteer team of experts works with equestrian companies to achieve better lives for horses and ponies everywhere.
Here4Horses concentrates on caring, practical and educational action to create a happy and fulfilling existence for all equines. Its philosophy aligns with many businesses' efforts to promote their equine welfare credentials.
Admission to BETA International 2023 is free to registered, eligible visitors. To find out more, click here