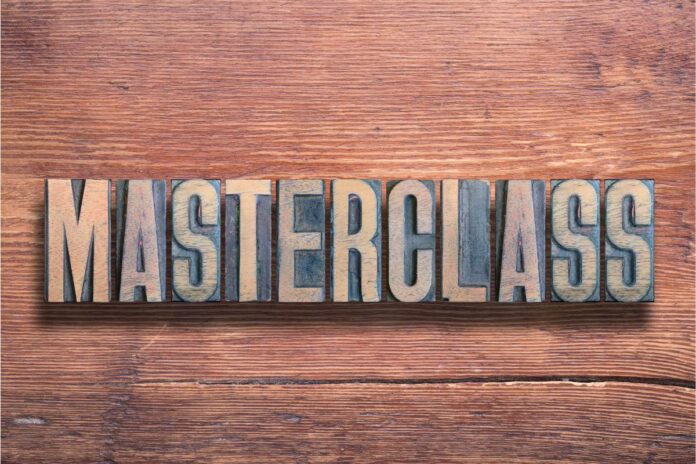 "It was an inspiring day," says host.
BBC TV Repair Shop star Suzie Fletcher has given a masterclass to 20 lucky leatherworkers.
The young craftspeople were selected to take part via Abbey England's '40 under 40' project.
The workshop tools and leather supplier developed the scheme to celebrate talented under 40-year-olds and mark its 40th year in business.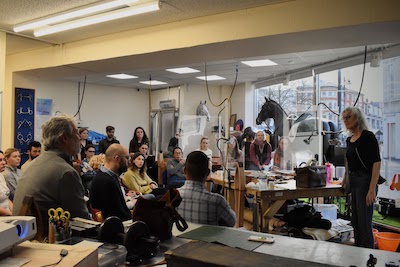 The workshop was at the Leather Skills Centre, which is part of the Saddlers' Company, in Walsall on 26 October.
Suzie Fletcher's masterclass featured three restoration projects - an old G Horton gun case, a Gladstone doctor's bag and a hunting whip.
"It was interesting and informative, and it was great to see the candidates sharing their thoughts and experiences too," said Ishbel Watson, Abbey England's marketing manager.
"Supporting the next generation of leatherworkers and keeping the traditional leather skills alive is so important and we are delighted to play our part in this."
Christopher Holbrook, one of the 40 under 40 young craftspeople, was delighted with the chance to learn from Suzie Fletcher. "Meeting someone you really admire and them surpassing your expectations is amazing," he said.
Catherine Morris, trade, equestrian and charities advisor at The Saddlers' Company, added: "It was such a pleasure to host Abbey England and Suzie Fletcher, and to welcome into our workshop the next generation of leather workers – saddlers, fashion designers, shoemakers and repairers, bushcraft gear and accessory makers. An inspiring day."