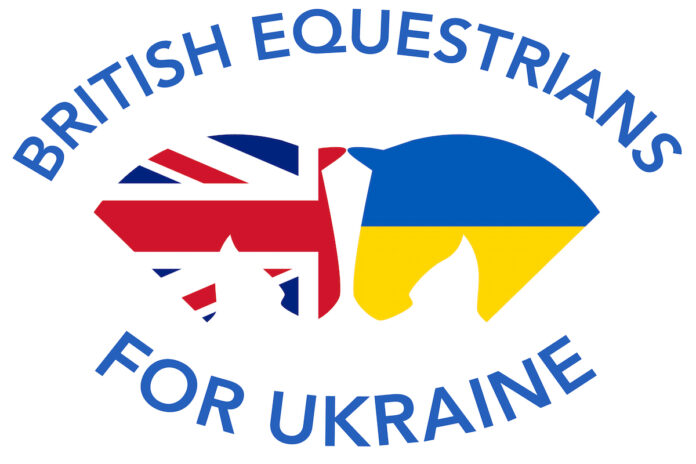 Suppliers support equines and owners caught in "dire situation" due to Russian invasion.
Spillers, TopSpec, Dengie, Baileys, Bedmax, Blue Chip, Boomerang, Mole Valley, Henry Bell, Dodson & Horrell and Saracen Horse Feeds are among the companies that have donated goods to horses and owners suffering in Ukraine.
"I'm so impressed by how many are stepping up to the mark and donating so generously," said Claire Williams, executive director of the British Equestrian Trade Association (BETA).
BETA is among the organisations from Britain's horsey community to form 'British Equestrians for Ukraine' which aims to help horses and their owners caught up in the crisis created by the Russian invasion.
The Ukrainian Equestrian Federation has put out an urgent call for supplies on the ground including feed, forage and shavings. Money is also needed to fund aid directly to where it's needed most.
Spearheaded by British Equestrian (BEF), The British Horse Society (BHS), the British Equestrian Trade Association (BETA) and World Horse Welfare with the support of member bodies across the industry, British Equestrians for Ukraine has been set up to help facilitate a supply chain to meet the immediate need for goods on the ground.
The campaign is also raising money to help purchase supplies and cover the costs associated with transport.
"This is a dire situation, and, alongside the immediate humanitarian crisis, we must do everything we can to prevent the unnecessary suffering of all equines and help those who care for them," said Jim Eyre, British Equestrian chief executive.
"We're fortunate that our equestrian community is blessed with so many willing to help those in need. However, it's apparent that careful co-ordination is required to make sure urgent goods get to those in need through the correct channels.
"We hope that we can help facilitate that while urgently raising funds for the emergency requirements and beyond.
"I'd like to thank all those involved in getting the fund and export effort launched, particularly Alec Lochore, Alice Fox-Pitt, Roly Owers, James Hick and Claire Williams."