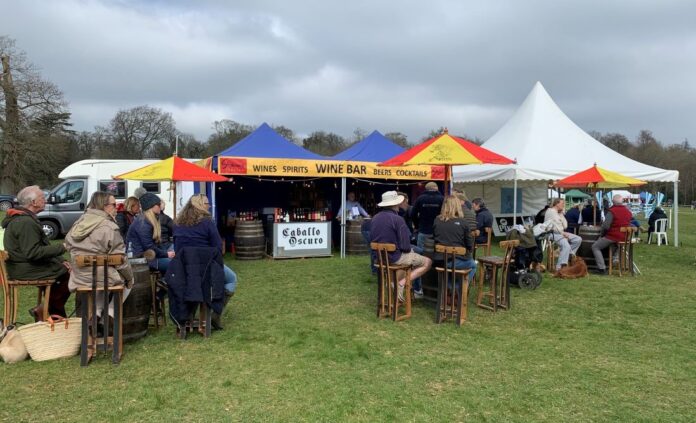 No greasy burgers or soggy chips to be found here…
Monty Stuart-Monteith – the genial lynchpin of leading distributor Shaws Equestrian – is upping the ante when it comes to catering at equestrian fixtures.
His Shaws Iberian wine bar made its debut at Burnham Market horse trials last weekend – and has Badminton and other fixtures on its itinerary.
"After years of complaining about the quality of food and drink at events, we've done something about it," Monty told ETN.
Serving good quality Spanish wine, beers and spirits, along with tasty tapas, the Shaws Iberian wine bar stays open late for après-event meets-ups.
Ever the consummate professional, Monty has thoroughly researched the outlet's offerings.
"The trip around Spain to select the wines was tough, but I managed to do it," he said.